T.A.T. / S.A.T. (
Gerontological Psychology

is a rising field) Each test enhances the other!

Clinical Psychologist and Expert in the CAT

Video Duration: 15 min 41 seconds

 

 
Created By Kerin Adams and Chaim File
Dr. April Tureanu
Test Central- Romania - 8/3/2021
The B.A.T. offers a wonderful new and fresh pair of glasses on projective tests!

This test is both practical and wonderfully innovative. This B.A.T. will truly help the examiner enable more precisely into how a patient feels and thinks!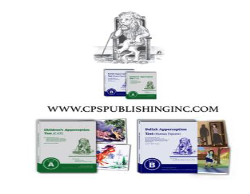 CPS is a global 72-year-old publishing house, specializing in projective assessments including the famous Children's Apperception Test and, most recently, the Bellak Apperception Test (BAT). Both the black and white and color versions of the BAT are composed of five cards, with reference to five cultures, as requested by students. It also includes a 5-page manual, which includes an outline for research.
One Haworth Schedule is included. The revised Haworth Schedule, originally created for the CAT, focuses on teaching students not only to diagnose, but, if necessary, also offer a referral to a psychiatrist. With the CAT, BAT and TAT, in-depth awareness of any dual diagnosis such as OCD, and or Central Auditory Processing Disorder (which often is not part of a diagnostic evaluation), and or ADHD & Autism, may surface. The SAT Senior Apperception Test, the TAT, and the BAT can also be used for geriatrics.
The CAT- A color version, created in 2012, has been so successful that in 2017, the CAT H color edition was created. The CAT is used with the Weschler Assessment to measure social cognition. It is also often used to diagnose Autism in group and individual therapy in conjunction with assessments ADOS, ADI-R, or CARS2. These thematic measures offer insight into social dynamics, emotional regulation, visual analysis, and beliefs. Recurring themes in stories can unravel trauma and somatization tendencies. (Conversion of a mental state such as depression or anxiety may result in physical symptoms in the absence of a recognized medical condition.) Catskill Neuropsychology, New York, Dr. Ronald Turner, 2023.
Who uses these projective tests? Neurologists, clinical neurologists, psychologists, psychiatrists, in/out house clinics, group & individual therapists, and hospitals (including medical doctors).
BAT: Ages 14+/ Approx. administration time 20-40 minutes
Can be used in Masters Programs, Doctoral and Post Doctoral Research, Court Cases, CPS welcomes case studies and some may be posted onto our website.
Child Custody Cases (International only)

Human Resources (International only)

Air Force, Airline Personal, Cadets- evaluations, West Point, New York

Veterans (Post Traumatic Stress Syndrome)

Autism/ADHD/Aspergers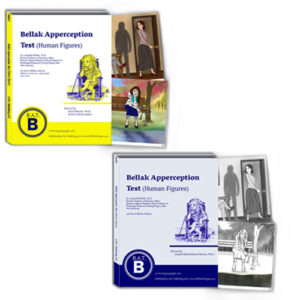 Multicultural
Card #2 & Card # 5
The B.A.T. (Bellak Apperception Test) was created for teens and
adult patients with five different cultures.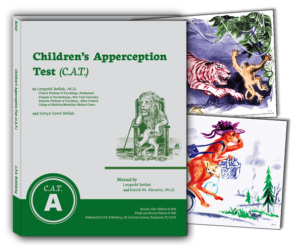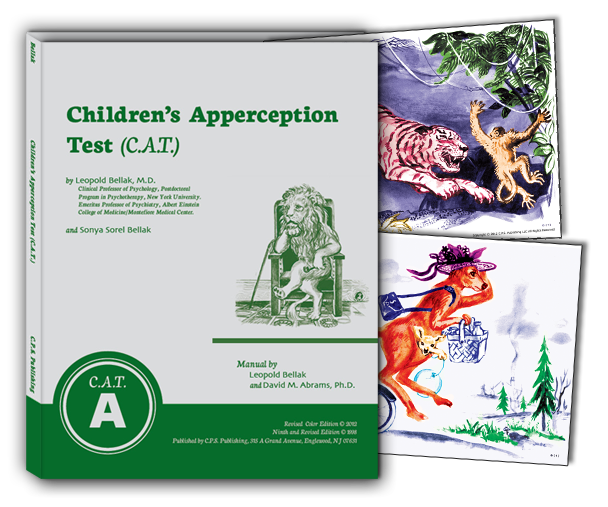 C.A.T.-A – Now in Color!
Our C.A.T.-A are now available in vibrant colors, making it easier and quicker for young children to relate to!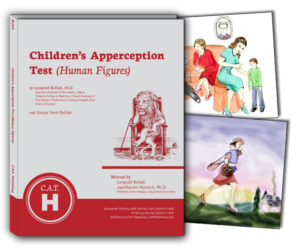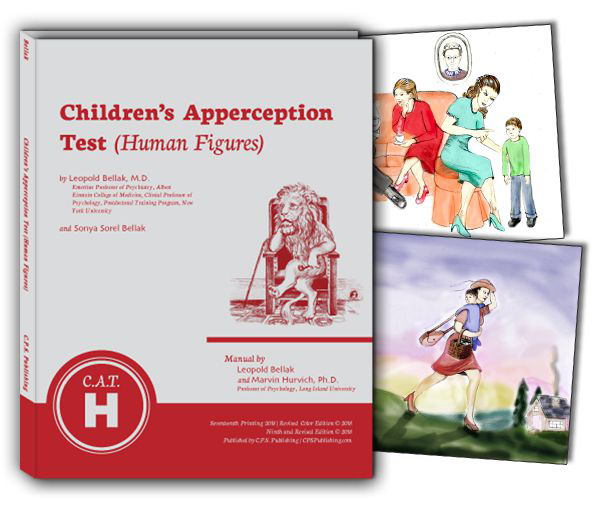 C.A.T. -H In Color (This Version Has Many Asian Subjects In It!)
(Great For Ages 3-14)
"You do great things to continue the legacy of your wonderful measures"
– Dr. Dragos ILiescu- Test Central, Romania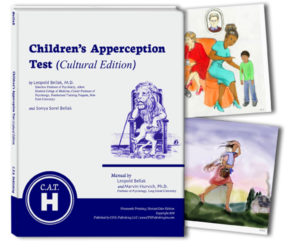 C.A.T. -H Cultural Edition
Publishing Date To Be Announced!
Please send request for orders to cpspsych2@aol.com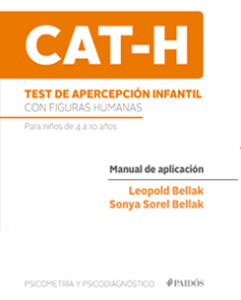 CAT- H Spanish
Test de apercerpción infantil: Con figuras humanas.
Manual de Aplicación
Leopold Bellak – Sonya Sorel Bellak
Autism
As a neuropsychologist i have found thematic apperception tests are a good way to get a behavioral sample, a language sample, a sample of visual analysis, and a sample of social cognition; as well as the traditional use as an assessment of mood, attitude, beliefs, and expectancies.

We use thematic apperception tests when² we think schemas from prior stages of life may negatively affect the healing process. This is especially true of prior trauma and somatization tendencies, affecting recovery from a current injury. By Catskill Neuropsychology Dr. Ronald Turner- 2023
Autism
"I enjoyed watching the video clip The Kangaroo Complex very much. It absolutely reflects the kind of thinking we do in our work with children and parents" - 2023

The Sherkow Center for Child Development
& Autism Spectrum Disorder
9 East 93rd Street
New York, NY 10128
Autism- Outline "The CAT can be used by professors along with training slides with a classroom presentation with the Director of Training in counseling, school and clinical psychology at graduate schools. Educational material can help with the support of a professor and student. As a professor I showed the CAT to my research class and I explained it can be an example of qualitative research. I will also share it with my ABA program".

Dr. Melissa Scollan-Koliopoulos New Jersey Caldwell University New Jersey 2022
Autism
"For Autism, I have used projective tests to see if they understand complex social dynamics."

Dr. Lopez - Clinical psychologist and neurologist - California
Autism
The Kangaroo Complex is an excellent concept for the CAT.

Dr. Pamela Hays - Specialist
CAT A COLOR
"The C.A.T. -A color is more "child friendly" than the C.A.T. -A monochrome." - Dr. David Abrams (co-author of the TAT, CAT and SAT in Clinical Use)
Autism
"Our customer informed: the children were attracted to C.A.T-A and cause more reaction" - Emily - Unifacmanu Trading Co, Taipei, Taiwan
CAT A COLOR
"The addition of color to the C.A.T.-A provides a useful update to this important test. The use of color should promote greater engagement of children in the assessment. In addition, including color in the test stimuli has the potential to open up avenues for analysis of structural features of examinees' responses." - Marc J. Diener, Ph.D., Ass't Professor - Clinical Psychology Doctoral Program Long Island University - CW Post Campus - January 2013
CAT A COLOR
"I like the C.A.T. -A in color, because I apply psychodynamic interpretation to examinee responses. I use it in various situations. I plan to continue using the C.P.S. projective tools with examinees who (a) are likely to have emotional problems and (b) are reticent to articulate." - Dr. D. Psy.D., Claremont, CA

At Therapeutic Assessments Institute we use the CAT more as a clinical instrument with children and parents. For example, divorced parents might ask about why their child seems so anxious. The child tells a story looking at the CAT cards with themes of describing the competition between their parents and feels their son or daughter has to take sides. This story is then told to the parents. Dr Stephen Finn President Therapeutic Assessment Institute- Texas. 2022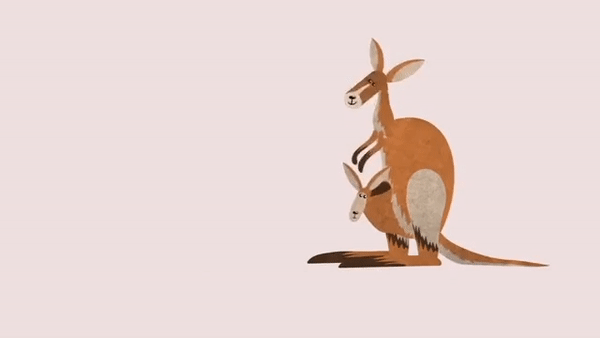 Leo the Lion and the Kangaroos
A Book Coming to You Soon!

Synopsis Of The Kangaroo Complex Film
For Families / Psychologists / Neuropsychologists
This exquisite 53 minute film documents on how the CAT helps 4 single parent mothers identify with their lives based on the cards they chose to reflect upon based on the C.A.T. As with a kangaroo, it's mom, eventually sees the baby come out of it's pouch and live an independent life.
Since this film in 2014, was produced by a psychologist, much has changed. Now, in the last several years, companies such as Microsoft, Ernst and Young, and others recognize the brilliance some have with the Autistic Spectrum. This includes memory and tremendous imagination. This has led to one of the companies employing someone who created from NASA's Kepler Telescope, an interactive software program called the Filtergraph, an instrument, which NASA licensed from that company.
Other developments such as the Frist Center for Autism and Innovation opened up at Vanderbilt University.
Groundbreaking research is done there where scientists and others develop tools and technology to transform the workplace for people on the autistic spectrum. CBS did a segment in 2021 on Autism with Anderson Cooper as the interviewer, offering much inspirational hope.
The AATG (Autism Around the Globe) welcomes submissions of personal accounts of autism from anywhere in the world.  If you are an individual with autism, parent, caregiver, family member, or professional involved in your local autism community and would like to submit a short story for inclusion on their web site, we invite you to upload your story by clicking on the button Submit Your Story.
Kangaroo Complex is used worldwide to understand autism and the effects on family relations.
Use the CAT with the Kangaroo Complex DVD!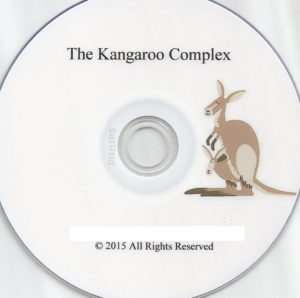 Excellent For Psychologist / Educational Psychologist / Caregivers / Schools
To Purchase the full video contact Wallonie Image Click Here: www.wip.be
(Ask for the Vimeo Link With English Subtitles)
Director Sarah Moon Howe (2014)
All Rights Reserved to Wallonie Image Production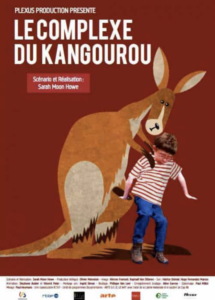 WHEN A BABY KANGAROO REACHES A CERTAIN MATURITY, IT LEAVES THE POCKET OF ITS MOTHER TO DISCOVER THE WORLD.
Tap into their imaginations

Sharpen their language skills

Help them to better organize their thoughts

Encourage them to feel more empowered
Billy Mayfair Reveals Autism Spectrum Disorder Diagnosis
STEPHANIE APSTEIN
APR 21, 2021
Billy Mayfair pauses. "I'm a little bit nervous," he says.
At 14, Mayfair was on the cover of Boys' Life magazine next to a headline reading, HARD-HITTING JUNIOR GOLF CHAMP. At 32, he became the only person to beat Tiger Woods in a playoff on the PGA Tour. (Years later, Woods approached Mayfair's breakfast table at an event. "Can I sit here?" he asked. "Because everyone else is afraid of me.") Mayfair won five events, including the 1995 Tour Championship. He is 54; he has been talking to reporters for most of his life.
But he has never had a conversation quite like this one. In November 2019, shortly after a bizarre sequence led to his disqualification from the Champions Tour Invesco QQQ Championship, he underwent a battery of tests. The results confirmed what his wife, Tami, had long suspected, and what Billy had long denied: Mayfair has autism spectrum disorder.
AFPAG-Paris, France
Presents: Conference on the C.A.T. Sept 2018
CBS TV Young Sheldon/CAT Research
C.P.S. is proud to announce Warner Brothers presents a new episode of
"Young Sheldon" using the C.A.T.!
To view this episode of Young Sheldon on Pay Per View,
Please visit CBS All Access.
Young Sheldon CBS TV Episode- Oct 13, 2018 2018 A study of Twins U-Tube
1989 Texas
Dr. Sturgis (Wallace Shawn) recommends Sheldon and Missy for a university research study on twins, Thursday,
This study show Sheldon has intellectual intelligence and his twin sister has emotional intelligence