See new 2021 discounted kits!!!!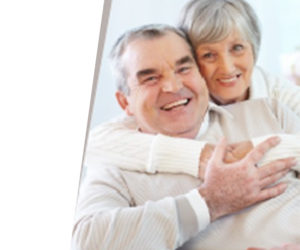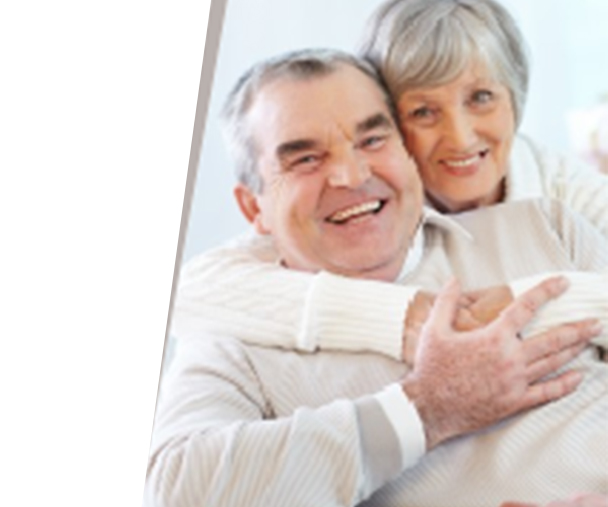 T.A.T. / S.A.T. (
Gerontological Psychology

is a rising field) Each test enhances the other!

Clinical Psychologist and Expert in the CAT

Video Duration: 15 min 41 seconds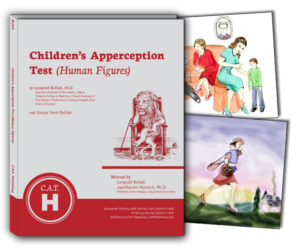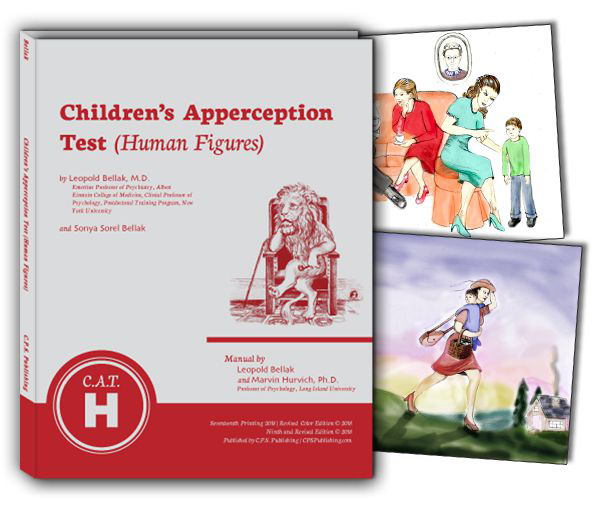 C.A.T. -H Illustrations In Color (This Version Has Many Asian Subjects In It!)
(Great For Ages 12-14)
They are NOW here!!
"You do great things to continue the legacy of your wonderful measures"
– Dr. Dragos ILiescu- Test Central, Romania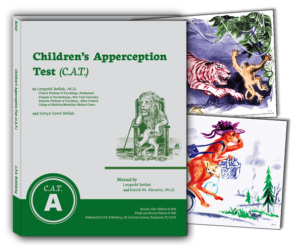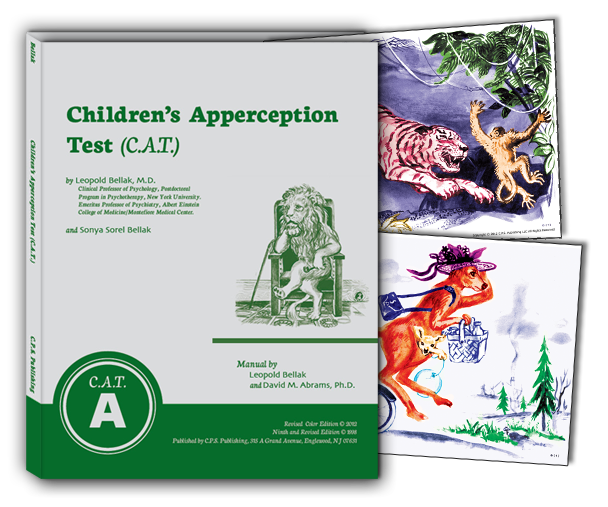 C.A.T.-A Illustrations – Now in Color!
Our C.A.T.-A Illustrations are now available in vibrant colors, making it easier and quicker for young children to relate to! Now published in South Africa, S. Korea, Italy, Israel, Russia, Turkey, Ukraine, Hungary, Croatia!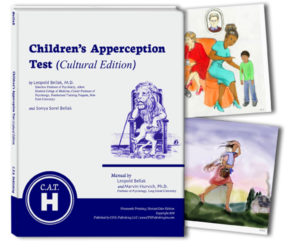 C.A.T. -H Cultural Edition
Publishing Date To Be Announced!
Please send request for orders to cpspsych2@aol.com
Autism
"For Autism, I have used projective tests to see if they understand complex social dynamics."

Dr. Lopez - Clinical psychologist and neurologist - California
Autism
The Kangaroo Complex is an excellent concept for the CAT.

Dr. Pamela Hays - Specialist
CAT A COLOR
"The C.A.T. -A color is more "child friendly" than the C.A.T. -A monochrome." - Dr. David Abrams (co-author of the TAT, CAT and SAT in Clinical Use)
Autism
"Our customer informed: the children were attracted to C.A.T-A and cause more reaction" - Emily - Unifacmanu Trading Co, Taipei, Taiwan
CAT A COLOR
"I like the C.A.T. -A in color, because I apply psychodynamic interpretation to examinee responses. I use it in various situations. I plan to continue using the C.P.S. projective tools with examinees who (a) are likely to have emotional problems and (b) are reticent to articulate." - Dr. D. Psy.D., Claremont, CA
CAT A COLOR
"The addition of color to the C.A.T.-A provides a useful update to this important test. The use of color should promote greater engagement of children in the assessment. In addition, including color in the test stimuli has the potential to open up avenues for analysis of structural features of examinees' responses." - Marc J. Diener, Ph.D., Ass't Professor - Clinical Psychology Doctoral Program Long Island University - CW Post Campus - January 2013
Autism
"The C.A.T. can be used effectively by forensic psychologists for custody cases and for criminal cases such as in sexual abuse." - Dr Andrea Birdsall, Edinburgh -UK
Divorce and the CAT
The CAT is used in forensic cases worldwide


Autism and the CAT
When a baby kangaroo reaches maturity, it leaves its mother's pouch to discover the world. But this is a distant goal for families with a severely disabled child. It's the subject of a documentary called 'Le complexe du kangourou' (the kangaroo complex), which has just opened in Belgium. Its director, Sarah Moon Howe, a psychology graduate, says it tells the story of the ongoing "body-on-body without boundaries, with children raised in a pocket that gets tighter and tighter." She decided to film the story of four mothers and their children in the same situation, to observe from close quarters the delicate balance between the constant need for attention and the task of helping them grow, slowly, by themselves. This DVD is based on CAT-A Card #4. 
The AATG (Autism Around the Globe) welcomes submissions of personal accounts of autism from anywhere in the world.  If you are an individual with autism, parent, caregiver, family member, or professional involved in your local autism community and would like to submit a short story for inclusion on their web site, we invite you to upload your story by clicking on the button Submit Your Story.
Kangaroo Complex is used worldwide to understand autism and the effects on family relations.
Use the CAT with the Kangaroo Complex DVD!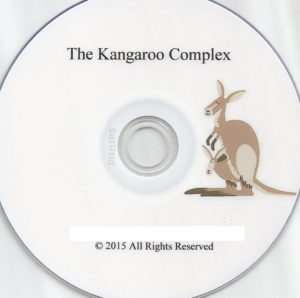 Excellent For Psychologist / Educational Psychologist / Caregivers / Schools
To Purchase the full video contact Wallonie Image www.wip.be
Director Sarah Moon Howe (2014)
Specify English Subtitles
All Rights Reserved to Wallonie Image Production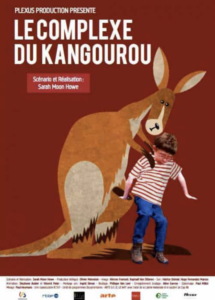 WHEN A BABY KANGAROO REACHES A CERTAIN MATURITY, IT LEAVES THE POCKET OF ITS MOTHER TO DISCOVER THE WORLD.
Tap into their imaginations

Sharpen their language skills

Help them to better organize their thoughts

Encourage them to feel more empowered
AFPAG-Paris, France
Presents: Conference on the C.A.T. Sept 2018
C.P.S. is proud to announce Warner Brothers presents a new episode of
"Young Sheldon" using the C.A.T.!
To view this episode on Pay Per View,
Please visit CBS All Access.
Year - 1989
Location - Texas University
Actors - Sheldon and sister, examiner(s)
Purpose - To examine the IQ and other aspects of intelligence
CPS Products - CAT #3, #10